Industrial M Frame® 3.0 PPE
clear Lenses, black Frame
Product Info
CODE: OO9146-5232
The M Frame 3.0 PPE features a chemical resistant O-Matter® frame and Plutonite® lenses with HDO Optics for high-mass and high-velocity impact protection with the highest level of optical clarity.

The lightweight frame design has a Hydrophilic Unobtainium® nosepad for a secure, no-slip grip even under wet conditions.

The clear lenses feature an anti-scratch coating on the front of the lens and a permanent anti-fog coating on the back surface. The Clear lens features 89% visible light transmittance, suitable for use in low light to no light conditions and UV protection of Plutonite® lens material that filters out all of UVA / UVB up to 400 nm wavelength.

This model meets EN166 (EU) and ANSI Z87.1 (US) safety eyewear standards
• This model meets EN166 (EU) and ANSI Z87.1 (US) safety eyewear standards

• OPTICAL GRADE LENSES: Lenses are made from Plutonite®, Oakley's high purity optical grade polycarbonate featuring Oakley's HDO® Optics with Polaric Ellipsoid™ Technology
• DISTORTION FREE: Distortion-free optics & 100% UVA/UVB up to 400nm wavelength protection
• CLEAR LENSES: Clear lens features 89% visible light transmittance, suitable for use in low light to no light conditions with no influence to contrast or color
• ANTI-SCRATCH / ANTI-FOG: Lenses provide an optimal combination of anti-scratch coatings on the outside of the lens and anti-fog coatings on the inside
• O-MATTER® FRAME: Ultra lightweight impact and chemical resistant O-Matter® frame equipped with Unobtainium® increases grip and Thin Stem Technology for over-ear protection compatibility
• SECURE FIT: Even under wet conditions via Hydrophilic Unobtainium® nose pad
CODE: OO9146-5232
• This model meets EN166 (EU) and ANSI Z87.1 (US) safety eyewear standards

• OPTICAL GRADE LENSES: Lenses are made from Plutonite®, Oakley's high purity optical grade polycarbonate featuring Oakley's HDO® Optics with Polaric Ellipsoid™ Technology
• DISTORTION FREE: Distortion-free optics & 100% UVA/UVB up to 400nm wavelength protection
• CLEAR LENSES: Clear lens features 89% visible light transmittance, suitable for use in low light to no light conditions with no influence to contrast or color
• ANTI-SCRATCH / ANTI-FOG: Lenses provide an optimal combination of anti-scratch coatings on the outside of the lens and anti-fog coatings on the inside
• O-MATTER® FRAME: Ultra lightweight impact and chemical resistant O-Matter® frame equipped with Unobtainium® increases grip and Thin Stem Technology for over-ear protection compatibility
• SECURE FIT: Even under wet conditions via Hydrophilic Unobtainium® nose pad
The M Frame 3.0 PPE features a chemical resistant O-Matter® frame and Plutonite® lenses with HDO Optics for high-mass and high-velocity impact protection with the highest level of optical clarity.

The lightweight frame design has a Hydrophilic Unobtainium® nosepad for a secure, no-slip grip even under wet conditions.

The clear lenses feature an anti-scratch coating on the front of the lens and a permanent anti-fog coating on the back surface. The Clear lens features 89% visible light transmittance, suitable for use in low light to no light conditions and UV protection of Plutonite® lens material that filters out all of UVA / UVB up to 400 nm wavelength.

This model meets EN166 (EU) and ANSI Z87.1 (US) safety eyewear standards
Clear
Light Transmission:

93%

Light Conditions:

Low Light

Contrast:

Neutral

Base Lens Color:

Clear

Information notice:

0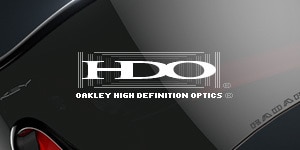 High Definition Optics®
Oakley's patented High Definition Optics® eliminate distortion to give you clearer, sharper, and more accurate vision.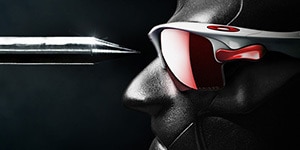 Impact Protection
Oakley lenses are designed and tested under extreme high mass and high velocity circumstances to ensure uncompromising protection across a wide range of demanding conditions.
Frame
3Frame Width 145 mm
4Bridge Height 132 mm
5Arm Length 135 mm
Measurements listed intended for customer use only. Not intended to be used by opticians to fill prescriptions.
Explore a range of cases, microbags and other Oakley items designed to keep your eyewear in pristine condition.
To help maintain the High Definition Optics® (HDO®) of Oakley lenses, your new eyewear comes with a specially-woven electrostatic Microclear™ bag for cleaning and storage. Using it will preserve the superior optical quality of Oakley's pure Plutonite® lenses. Hand wash and air-dry the Microclear™ bag regularly.
Shop Oakley™ cleaning kits: