LS Thermonuclear Tee
blackout
Product Info
CODE: FOA400627-02E
This LS Thermonuclear Tee takes casual to a whole new level, thanks to an arresting Oakley TNP logo on the right sleeve and ultra-comfortable, lightweight warmth. A ribbed crew collar, combined with topstitching offer unique style and all-day comfort, and the Oakley logo on the center front scores extra style points.
Durable Water Repellent
Repels moisture in a wide range of conditions for greater overall comfort.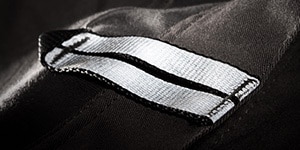 Reflective
Offers high visibility in low-light conditions for your enhanced safety.