Tnp Striped Polo Short Sleeve
stripe sundried
Product Info
CODE: 434447-96S
Bold color striping and a vintage-inspired Oakley badging combine to make this TNP Striped Polo an exceptional style statement. Flat seams, two buttons, ribbed cuffs, and a textured collar deliver classic looks in a comfortable design. You'll raise your game in this Polo that promises more of what you're looking for in a go-to shirt.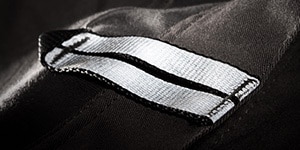 Reflective
Offers high visibility in low-light conditions for your enhanced safety.
Stretch™
Enables greater freedom of movement and enhanced comfort, drying quickly when out of water.
Quick Drying
Promotes breathability and faster fabric drying.